Karon Aussie Bar - Rugby 2015
Its a BIG Rugby year in 2015. Super 15, Rugby Champioship, and The Rugby World Cup hosted in England.
The kick off for the 2015 Super Rugby series starts on Saturday, 13 February 2015 with a full round of action. The qualifying finals will begin in late June, 2015 with the Grand Final being played on July, 4. The 2015 Super Rugby competition sees the continuation of an expanded format introduced in 2012, but with a round less than previous seasons. Each team will play the teams in their conference teams, and there will be no break for International matches this season.
Heres the draws as we know them. Any errors, please contact us. To see in large format, click here or on any image below.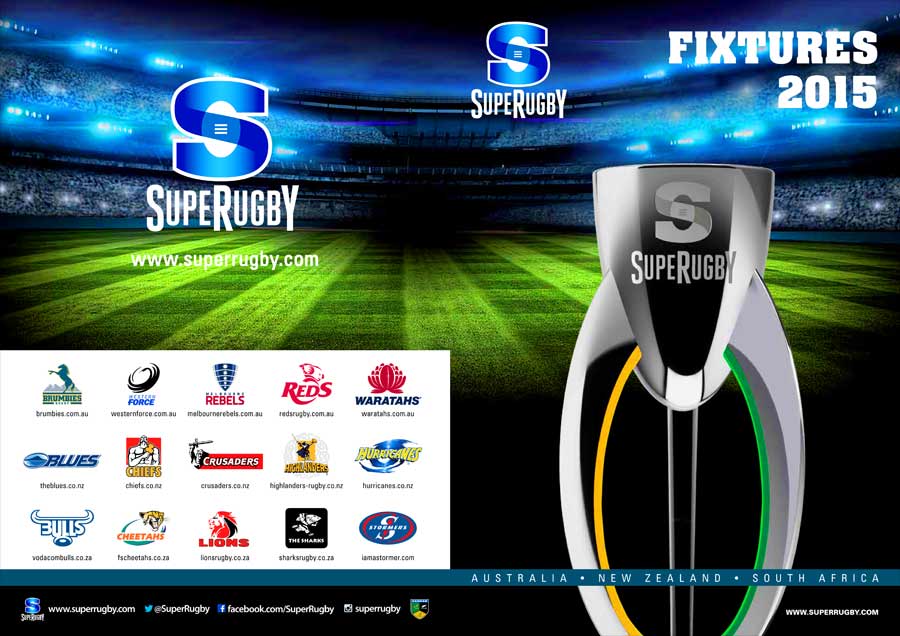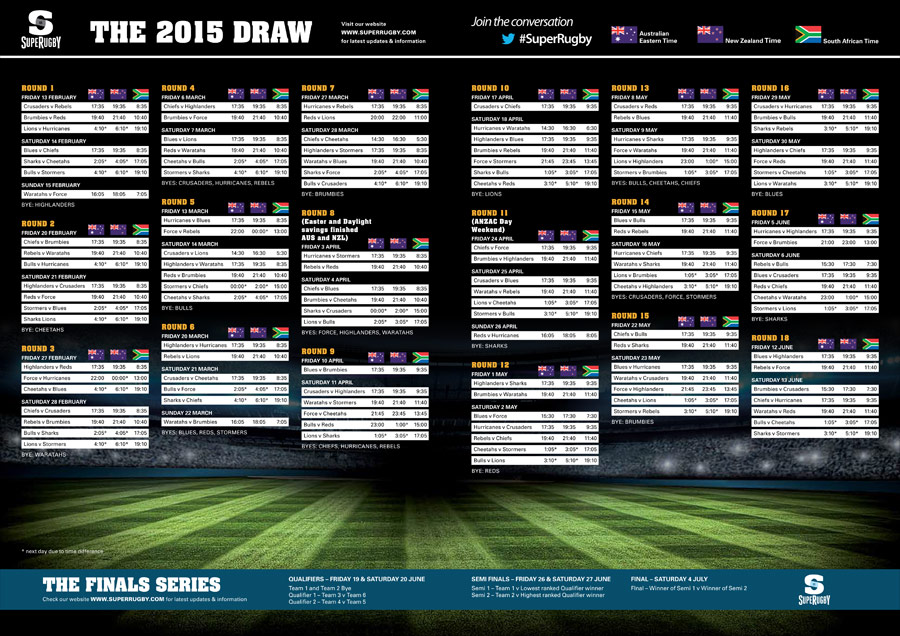 The Rugby Championship
Rugby Championship Organisers SANZAR have announced the dates for the 2015 Rugby Championship which has been condensed due to next year being a Rugby World Cup year.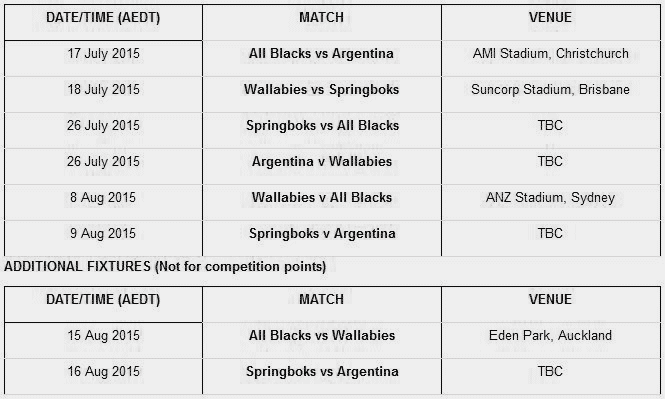 The Rugby World Cup
The one worth waiting for, will the ABs choke the Wallabies, will England make the Quarter Finals, is Wayno Barnes a twonk? These questions and more answered in October 2015