Karon Aussie Bar - Love You Long Time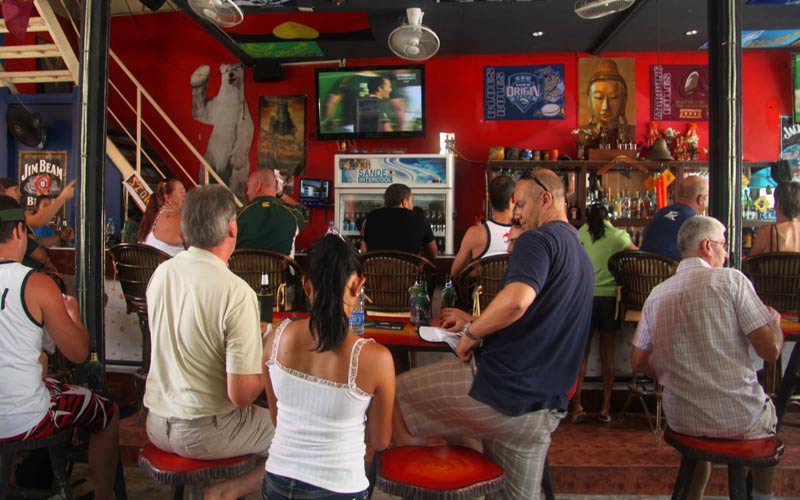 PHUKET THAILAND -an ugly Australian confesses, a snippet from Travel Writer Richard Tulloch
"I lost a bit of credibility as an alternative-type traveller yesterday.
Around lunchtime I sat in the Karon Aussie Bar, clutching a beer in a stubby holder, my eyes glued to a TV screen in the corner.
Friendly Thai ladies hovered behind me, ensuring I had regular refills and supplying a packet of wipes when, during a particularly exciting moment, chilli sauce slopped off my fishcake and onto my shorts.
If I keep doing this sort of thing, I could soon find myself among the Australians behaving badly at Pamplona or Oktoberfest."