Karon Aussie Bar - Rugby League 2015
National Rugy League Premiership
You're Simply the Best...
Click the picture to see the full draw.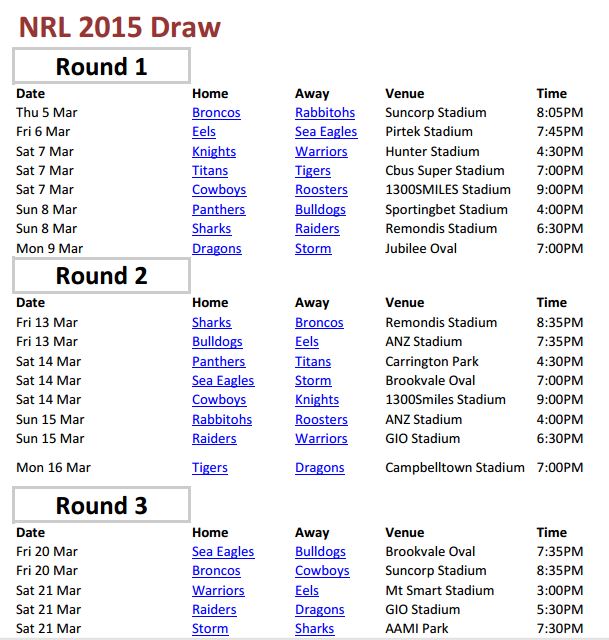 Rugby League will be on live in the Karon Aussie Bar again through 2015.
The Auckland 9s are again on, as well as the NRL season kicking off sometime in March. At this stage we don't have the draw, it's still a few weeks away. The NRL have our reccomendations and are sure to act on them.
The Auckland 9's
After a huuge success in 2014, they are on again in 2015. WATCH THIS SPACE.